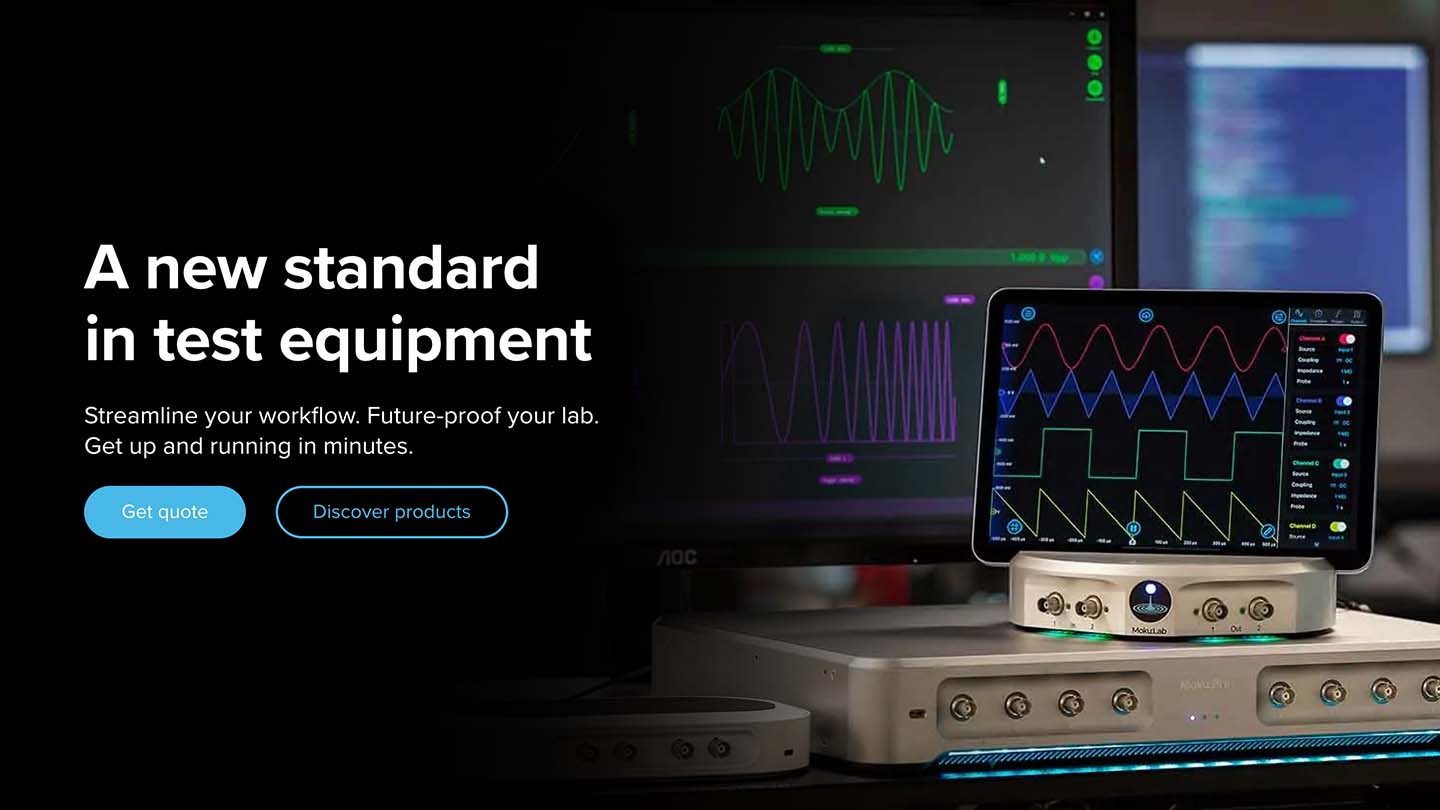 Design and Development
As the Senior Web Developer I oversee and run all web operations and development. From project management to stakeholder communications. I help and support all teams within the organization. From marketing, sales, application engineering, software and hardware devlopment to operations.
Liquid Instruments delivers modern, software-defined test and measurement solutions that provide advanced capabilities, a great user experience, and custom programmability for maximum flexibility and performance in a range of applications.
We currently use Wordpress as our main platform with support from HubSpot as our CRM. WooCommerce is the platform we use for our ecommerce and we have multiple API connections to applications we depend on for operations, inventory, and data feeds.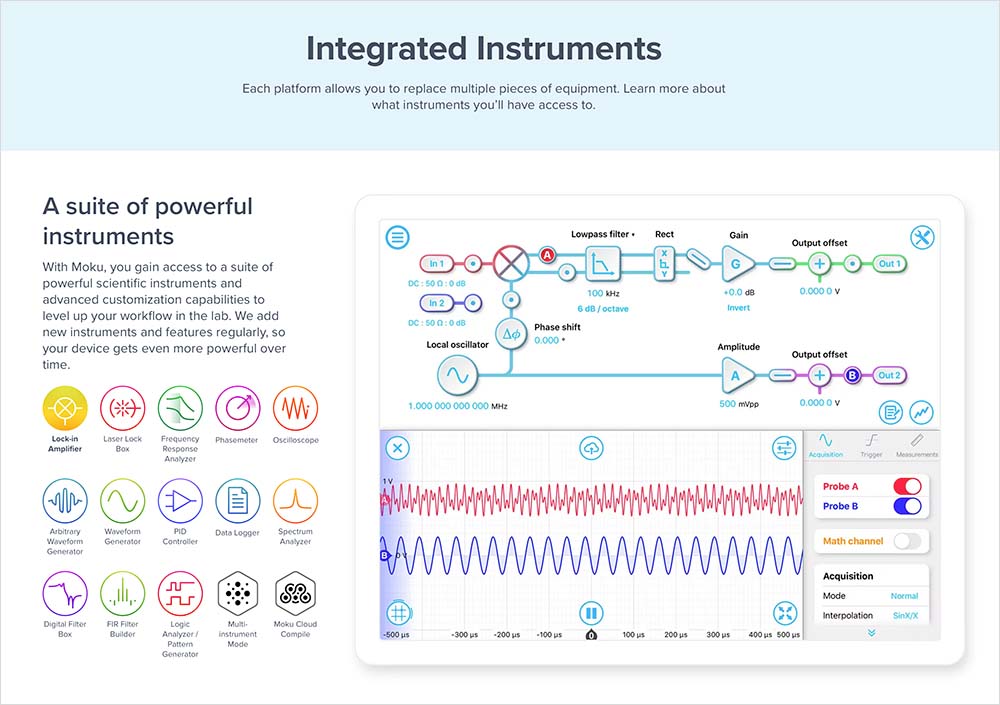 eCommerce
Using WooCommerce for Wordpress, I run and setup all aspects of the online store. Building rich features and interactivity in order to select complex options and addons.